Have An Inherited Property You Don't Want? We Can Help!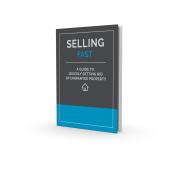 Make me an offer and send me my FREE report
Complete this short form and we'll contact you to find out more about your property and make you an offer PLUS you'll get our brand new FREE report with 7 easy tips for selling your property.
We Can Help
You can move on and start fresh by letting us buy your property
Cash Offer, Quick Close
We buy all types of properties and we're ready to make you a cash offer and close quickly
FREE Report
Get your FREE report, "SELLING FAST: A Guide To Quickly Getting Rid of Unwanted Property"